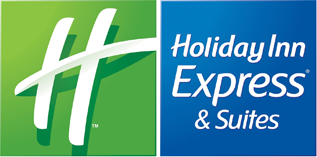 Holiday Inn Express Hotel and Suites of Kerrville
The Holiday Inn Express Hotel and Suites of Kerrville is an award-winning, premier corporate retreat in the Texas Hill Country. Here in Kerrville, guests experience the charm of Texas while being close to the wonders of nature. Because we're situated just off Route 16 and I-10, our hotel's guests can easily get to nearby Fredericksburg or San Antonio. The Holiday Inn Express Hotel and Suites Kerrville is the proud recipient of IHG's Torchbearer Award, which recognizes only 40 out of over 1800 hotels and motels for outstanding service and value. You will feel right at home the moment you enter the lobby and are welcomed by our staff, and you will be rest-assured your comfort and satisfaction are our prime concern.
At Holiday Inn Express Hotel and Suites of Kerrville, we have a variety of room sizes and accommodations. From our spacious standard room with double queen beds, to our superior king rooms and suites, we can accommodate almost any guest. Our 500 square-foot suites feature a separate seating area with sofa bed, two TVs and a wet bar. Our exclusive second and third floor suites also feature private balconies overlooking the Texas-sized pool and courtyard, as well as fabulous views of the Texas Hill Country.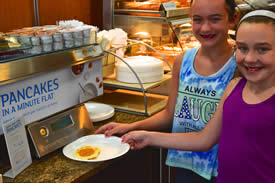 We proudly offer a variety of guest amenities including a fitness room, microwaves and refrigerators in all guest rooms, a well-appointed hospitality room, and a variety of options for your special event needs. We invite you to "Swim Across Texas" in our Texas-shaped swimming pool complete with soothing waterfalls, or relax and enjoy our star-shaped hot tub.
We serve a deluxe continental breakfast each morning, which includes muffins, hot oatmeal, Hill Country pastries, fresh fruits, juices, and more. For your convenience, we also offer hot coffee and tea 24-hours a day.